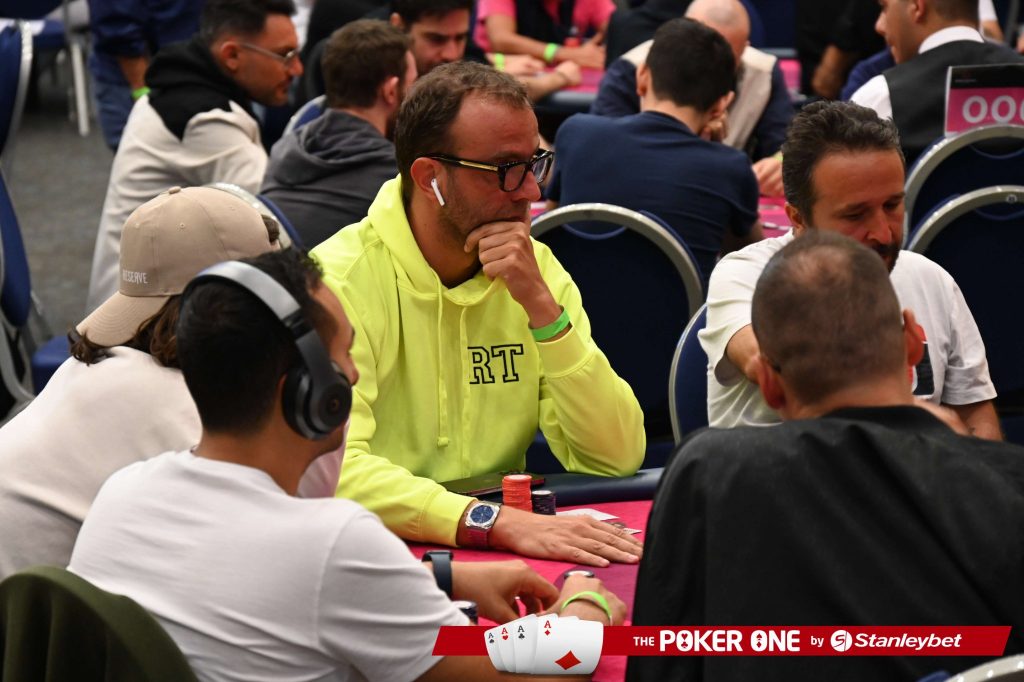 Si avvia alle fasi finali il The Poker One al Portomaso Casino di Malta. Il Day 2, conclusosi nella nottata di sabato, ha decretato i numeri ufficiali della quinta edizione del torneo targato Stanleybet. Trevisani tra i 18 finalisti che punteranno alla vittoria e già vincitore della last longer quotata su Stanleybet.it.
Malta, 12 giugno 2022 – Sta per concludersi l'evento live The Poker one, manifestazione pokeristica organizzata dallo storico bookmaker anglo-maltese Stanleybet. Nella giornata di ieri, il Day 2 ha decretato i numeri ufficiali che mantengono tutte le grandi aspettative e le attese del torneo, giunto alla sua quinta edizione.
Ulteriori 62 entries nelle prime due ore di gioco, le ultime possibili per la registrazione tardiva, hanno infatti portato il totale definitivo a 665 player, per un montepremi complessivo che polverizza il garantito da 300mila e va a totalizzare €319.200.
Alla fine dell'intensa ed emozionante giornata del Day 2 restano in gioco 18 player, con uno stack medio di 1.847.200 chips, pari a 23 bui, a conferma della grande giocabilità e della caratura di questa competizione, con una struttura studiata per assicurare a tutti i partecipanti il piacere di giocare un torneo al momento senza eguali sotto questo aspetto.
Si afferma come chipleader Arthur Gerard Mickey Emig. In basso i numeri di chiusura del Day 2, con i link al chipcount dei 18 finalisti e al redraw dei tavoli per il Final Day che ripartirà domenica 12 giugno alle 14:00.
Importanti anche i numeri dei side events della giornata, con 87 player registrati al Portomaso Open – cominciato nel pomeriggio di sabato per concludersi nella giornata di oggi – e 91 al Fast & Deep, partito e terminato in serata.
Segnaliamo lo strepitoso torneo giocato da Riccardo Trevisani, grande appassionato di Texas Hold'em. Il giornalista di Mediaset, ancora in gioco tra i 18 finalisti, si è affermato come il migliore nella 'Last Longer' quotata nei giorni scorsi su Stanleybet.it, sbaragliando una lista di concorrenti tra i quali spiccavano nomi di professionisti del poker. Appresa la notizia, ha regalato ai presenti al suo tavolo un momento d'ilarità, esclamando soddisfatto: "Nun perdo mai".
Sulla pagina Facebook Stanleybet.news è possibile rivivere tutte le emozioni regalate dal Day 2, tra cui tutte le foto dei player in gara.
REDRAW DEL FINAL DAY PER CHIPCOUNT